Travelling with your own AI: Interview with the Start-Up "Travel a la Carte"​
A new booking-app? I didn't know if this was a good idea. But I had the chance to ask Kim Najman, CMO of Travel a la Carte, a new start-up in the tourism-market, a few questions. And I was thrilled about the things she told me.
Lesen Sie hier das Interview auf Deutsch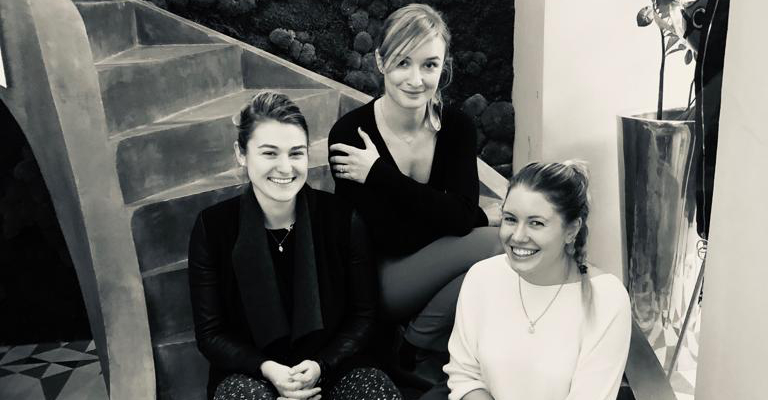 Tourism is a very competitive industry and already widely digitalized – why do you think you will have success with an other booking-app?
Kim: It's very true that there are hundreds of online booking platforms, travel agents, concierges and e-wallets available to travellers such as Booking.com, Amadeus, and Apple passbook etc. That said, it makes it incredibly overwhelming and difficult for people looking to book a trip as they can't find a central place to book and store all their information.
We wanted to offer all of the functionalities of these platforms in one secure place and so we combined these services to create a centralised travel agent app, Travel A La Carte (TALC), complete with functioning e-wallet and AI powered assistant, Foxi.
An AI?
We base travel recommendations in the app on the personal preferences and budget of the user and aim to optimise their experience at every stage of their journey. We are doing something new in the travel industry, filling a gap and aiming to solve all the problems of a modern day traveller in one central place using artificial intelligence.
What is special about your app?
The main USP if you wanted to describe it like that is centralisation. You can book and access everything in one place.
The app has a number of key features including a smart travel planner that allowing users to book everything from flights to accommodation and activities. It also stores tickets within the app for safekeeping. When booking, users can set preferences from date and time to budget and view a full range of options in real time.
And you also want people to use your app as an e-wallet, I read.
Yes, another key feature is our e-wallet, you can use the TALC ewallet to pay for all of your travel activities securely. It's one of the best travel e-wallets available on the market at present, offering competitive exchange rates and transaction costs. Users don't have to worry about cards being declined, or not having the right currency. They can also use the e-wallet abroad to pay, receive, and even split the bill between their friends.
Finally we have our virtual AI assistant, Foxi, who is always be on hand to answer questions, making it the perfect tour guide for users.
How did you get the idea to build the app Travel a la Carte?
We're always on the go which involves a lot of travel and have encountered our fair share of difficulties over the years, from losing bookings and tickets to not being able to pay with our cards in foreign countries. The idea came to Ivana Hronova initially, our now CEO and co-founder while she was travelling around Cuba. Her and her sister Olga found themselves in Havana late at night with no way of securing accommodation or anyone to help them who spoke their language. They walked place to place for hours until they found a hostel at 3am but the incident highlighted the need to have a travel resource available to them 24/7 that wouldn´t really be depending only on the human factor. It's the reason why the TALC will add an AI assistant Foxi, an Online Travel Agent based on machine learning so that you can always seek advice in real time when you need it.
What did you do before this start-up?
We all worked in different fields and industries before we came together to co-found Travel a la Carte.
My own expertise is in the hospitality industry and met Ivana through her sister Olga in 2016. I studied hospitality and international business management at the Hotel Institute Montreux and Northwood University and later moved to Dublin, Ireland to do a postgraduate diploma in Digital Marketing. For the most part my professional life has centred on the hospitality industry but I also worked in the private aviation sector before co-founding Travel a la Carte.
And your teammates?
Olga is the finance and business brain of TALC. She has a background in economics, business, and law having previously worked with AB Bank and Ernst & Young and a Masters' in finance, qualitative training and financial engineering from the International University of Monaco. .
Our CEO, Ivana, the youngest of us, has a background in mechanical engineering and technology. Ivana studied mechanical engineering in one of the top universities in the world, Ecole Polytechnique féderale de Lausanne. She also studied a diploma in digital marketing from the Digital Marketing Institute in Dublin, followed by a certification in innovation and products and services in MIT. Ivana is the brains behind the mechanical workings of the app, as well as the creative and marketing aspect.
How did you meet?
Olga and Ivana are sisters, and myself and Olga are childhood friends. I met Ivana after in 2016 and the trifecta was complete!
After the trip to Cuba, Ivana came up with the idea but needed a team with a business background and a hospitality and marketing background to help make her dream a reality. Olga was an obvious choice with her knowledge of the business industry, and I had recently moved back to the Czech Republic from London. We thought that our different backgrounds and areas of expertise would make the perfect team.
Do you still have your jobs or are you doing this full time?
We divide our time between Travel a la carte and the other projects we are working on.
Do you have any partners who support you, e.g. big tourism companies?
Currently, we are partnered with Innstant and Kiwi for live flights, accommodation, and tours. We are also partnered with Exclusive Tours and Novae Monaco, who provide us with unique packages to offer to our users.
How did you get the funding?
We were able to secure a private investor.
Online-business is always a trust-business. How do you want to achieve this trust?
Consumer trust was one of the reasons why we implemented the AI assistant, Foxi. Foxi is available to users 24 hours a day to answer any travel questions, pull up reservations, provide directions, and personalise user's trips through their requests and preferences.
We're also in the process of building a strong customer service support function within the app, which will allow users to directly communicate with one of our agents as well as partnering with more hotel chains and airlines to build credibility and trust.
As I understand you are working on your App since 2016. This is a long time for a start-up. What did happen?
The original concept for the app was developed in 2016 and we began working on the actual development in February 2017. As our app offers an e-wallet function, there were several legal requirements we needed to fulfil before we could provide our own separate payment gateway.
What are your goals for now?
Our goal now is to fully launch in the European market by the end of this quarter. Our plans for the next few years are to expand into the USA, and eventually go global with more offices around the world. We have been accepted to the VentureOut accelerator programme in New York in January 2018. This programme bridges the gap between one of the biggest tech communities and the world's best tech companies.